Department

Clinical Research and Trial
Overview
Our center is equipped with PET/CT and PET-MRI, enabling us to research radiological diagnostics with minimal radiation exposure. We can also conduct clinical research and clinical trials using radiotherapeutic agents by utilizing the University hospital RI ward, the largest in Japan. Therefore, the center can simultaneously develop diagnostic and therapeutic radiopharmaceuticals.
※Theranostics:
Theranostics is a new therapeutic strategy created from diagnosis and treatment (Therapeutics + Diagnostics). In particular, when radioisotopes are used, the term "radio-theranostics" is sometimes used. The concept is illustrated in the figure1. In this new therapeutic strategy, we use diagnostic and therapeutic agents whose target molecules are identical. Using this diagnostic, we select patients who are expressing the target molecule and are likely to respond well to treatment.
Patients who are not selected in this way can avoid unnecessary treatment and suffering from this treatment. Furthermore, as shown in the figure 2, since the effectiveness of the treatment can be determined by the diagnostic agent, it is possible to decide how far the treatment should be continued (and where it should end).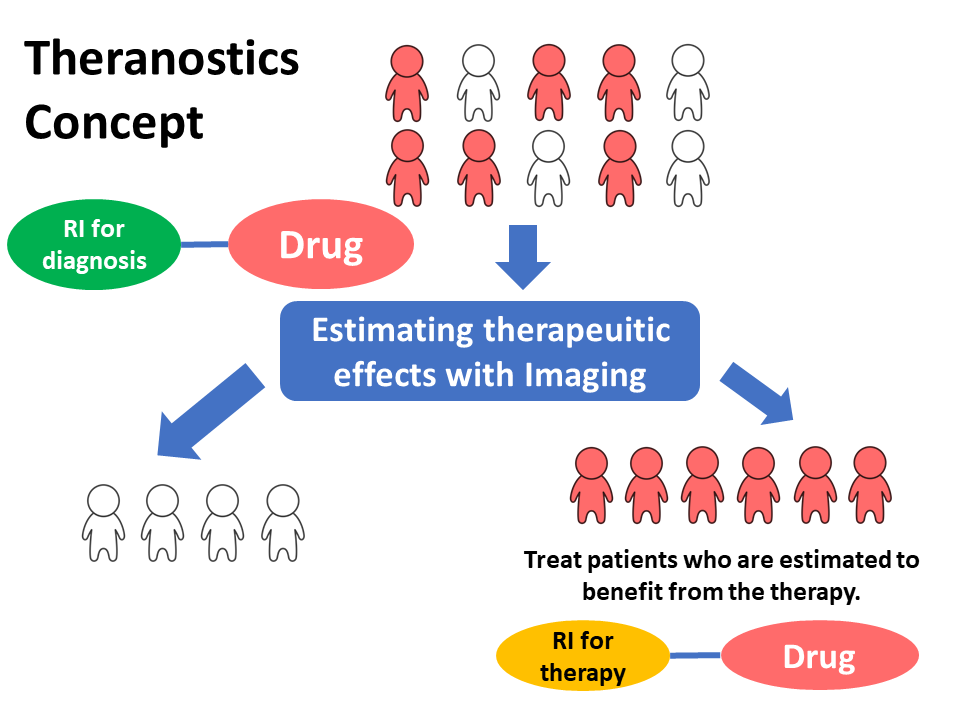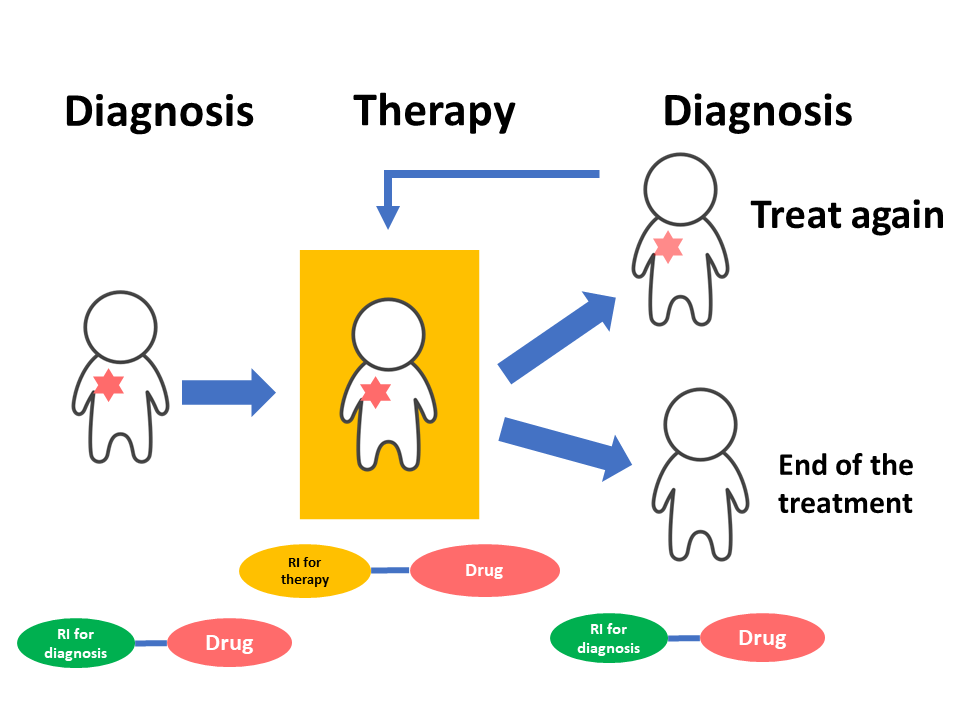 Figure2
Department Activities
The development of new therapeutic drugs for practical use is divided into preclinical studies before administration to humans and clinical studies and trials for administration to humans. Our department is involved in drug development from the preclinical stage, responding to requests and opinions from the clinical side. In the current fiscal year (FY2021), we are conducting Phase I clinical trials for  211At MABG (the first clinical trial administered to humans) and negotiate with PMDA about Phase I and II clinical trials for Ga-68 PSMA-11 PET.