HOME
> School of Graduate Education
School of Graduate Education
Nagasaki University Graduate School of Biomedical Sciences
Fukushima Medical University Graduate School of Medicine
Division of Disaster & Radiation Medical Sciences Joint Major
To be started in April¡¤ 2016

¡ÌEnglish WebSite 2¡Íhttp://www.fmu.nagasaki-u.ac.jp/en/¡¡

Outline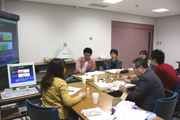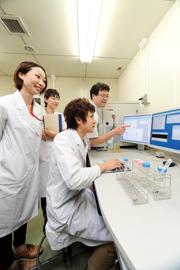 Graduate School of Medicine and Graduate School of Nursing aim to nurture scientific researchers and healthcare professionals who can contribute to development of medicine and nursing.
The Graduate School of Medicine offers doctoral and master¡Çs programs, while the Graduate School of Nursing offers master¡Çs program. In response to growing demands for high quality medical science and medical care, and for specialists who can take an active role in diverse medical fields, the graduate schools set their goals to nurture researchers and professionals who can contribute to progress in medicine and nursing, and to create new medical and nursing sciences. The graduate schools offer postgraduate students opportunities to not only acquire profound academic knowledge and practical skills but also experience various medical settings. They produce healthcare professionals who can lead in making progress in local communities through medicine and nursing.
¡ü Organization (to ¡Èabout FMU¡É)
Admissions
¡ü

Graduate School of Medicine Candidates of Fukushima Medeical University Graduate School of Medicine are those who are determined to:
Learn highly specialized expertise on medicine and medical care
Become a pioneer in the f ield of medicine
Take leadership in improving medical standards of society
Lead the field of medicine through research and practice
Seek global opportunity in the fields of medicine
¡ü

Graduate School of Nursing Fukushima Medical University Graduate School of Nursing welcomes those students who:
Have motivation to develop advanced nursing methods based on practical studies
Are determined to acquire advanced knowledge and practical skills required of nursing professionals
Have motivation to contribute to communities in the fields of public health, medical care and welfare.
Educational Goals
¡ü

Graduate School of Medicine
Produce researchers who will contribute to the progress of the field of medicine.
Prepare students to acquire right research methodology necessary for specialist.
Prepare students to pioneer diverse fields of medicine.
¡ü

Graduate School of Nursing
Produce nursing professionals who have a high level of expertise and skills.
Prepare students to become nursing professionals who are capable of developing and studying nursing methodology.
Produce nursing educators who facilitate career development of nursing professionals.
¡Ê UPDATE Apr.2016 ¡Ë